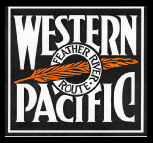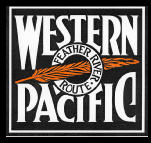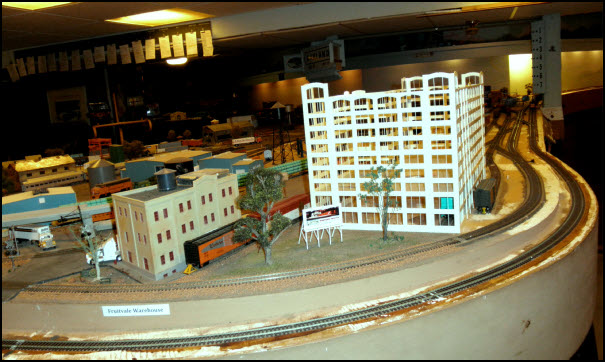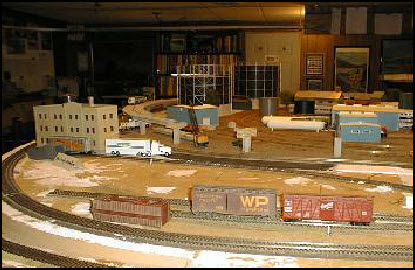 THE ELEVATED TRACK IS THE BAY AREA RAPID TRANSIT (BART), WHICH IS BUILDING THEIR OVERHEAD, EAST OUT OF OAKLAND. BART IS MODELED AS UNDER CONSTRUCTION.
THE OPEN SPACE BEHIND THE BOXCARS IS WHERE THE MONTGOMERY WARD BUILDING IS BEING ERECTED.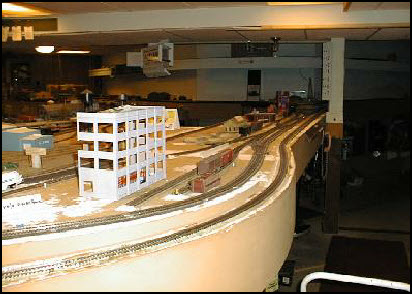 THE PHOTO ON THE LEFT IS LOOKING EAST. THE BUILDING IN THE FOREGROUND WAS A TEST TO DETERMINE THE SIZE BUILDING THAT WOULD LOOK CORRECT HERE.
IT WAS DETERMINED THAT A LARGE BUILDING WOULD REPRESENT THE AREA BEST. THE MONTGOMERY WARD BUILDING FIT THE BILL.
WHEN YOU APPROACHED OAKLAND IN THE 60'S, MONTGOMERY WARD AND THE PG&E GAS HOLDERS DOMINATED THE SKY LINE.
SEE MONTGOMERY WARD PAGE FOR INFORMATION ON THIS BUILDING
FRUITVALE IS A BUSY AREA ON THE WESTERN PACIFIC. BUILDINGS IN THIS AREA WILL BE SUNSHINE BISCUIT COMPANY, DEL MONTE CANNERY AND MOTHERS COOKIES.
I HAVE PHOTOGRAPHS OF ALL THESE BUILDINGS. THEY WILL BE BUILT IN THE FUTURE.
WORKING FROM THE FRONT OF THE BENCH WORK, THE TRACK IN FRONT IS THE SP TRACK INTO OAKLAND. NEXT IS THE FRUITVALE SIDING. TRACKS OFF THE SIDING ARE THE HOUSE TRACKS THAT SERVE THE ABOVE INDUSTRIES.THE TRACK IN THE REAR IS THE MAIN LINE EASTBOUND.