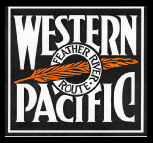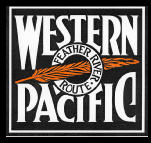 THIS IS THE ALTAMONT PASS AREA.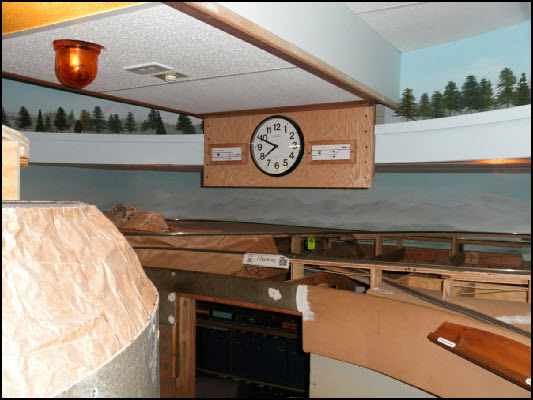 The dispatcher's office is below the Altamont area.
The shelf above is the Northern California Extension (Highline) to Bieber, California. Renamed the Inside Gateway in 1950.
The clock is a fast clock used only for the passenger trains.
Altamont has a passing siding; the track plan is actually a figure eight.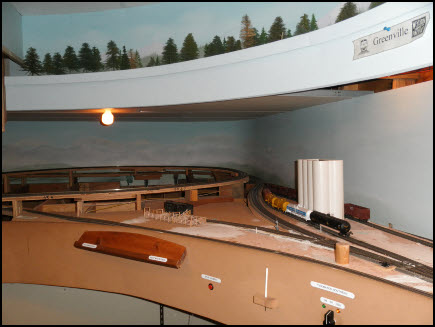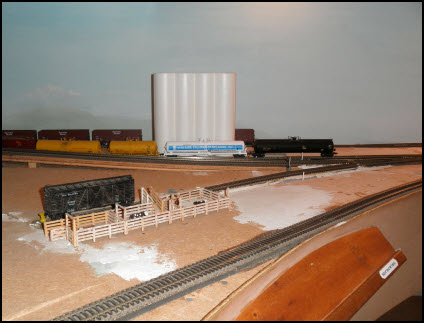 Notice the "signals" on each side of the clock. These are the signals that control the turnouts into the siding.
A problem that comes up when signaling a model railroad is that sometimes the track side signals can be hidden by structures or the scenery. A classic situation is track coming out of a tunnel into a siding. You can see the signal going into the tunnel but not the signals coming towards you out of the tunnel. You will see in Sacramento how I handled that situation.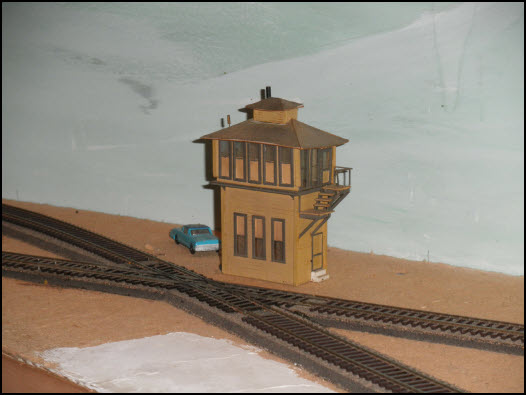 Niles Tower guarded the crossing of the Southern Pacific and the Western Pacific at the entrance to Niles Canyon. The tower was shut down in 1986, and vandals burned it a short time later.
This is a temporary tower while the permanent tower is under construction.
The Spreckles Sugar facility is located east of Altamont.