SACRAMENTO IS A FUN PLACE TO WORK. ALL EAST AND WEST BOUND WAYBILL TRAINS DROP AND PICKUP CARS HERE.
THERE IS AN EAST BOUND SETOUT TRACK ON THE WEST END OF SACRAMENTO WHERE THE YARD MASTER SETS OUT THE EASTBOUND CARS SO THE ROAD CREWS CAN DO THEIR WORK OUTSIDE OF THE YARD. NOT SO ON THE WEST BOUNDS, THEY HAVE TO BACK INTO THE YARD TO DO THEIR PICKUPS AND SETOUTS…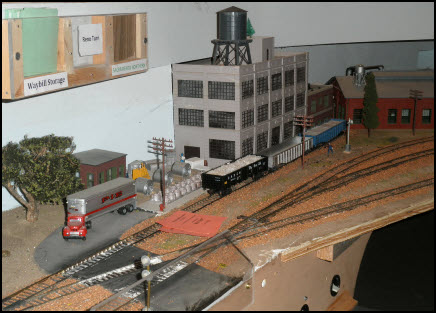 THERE ARE THREE INDUSTRIES ACROSS THE MAIN THAT MUST BE SWITCHED BY THE YARD CREW. PERMISSION FROM THE DISPATCHER IS REQUIRED TO GO OUT ON THE SIDING AND TO CROSS THE MAIN. THIS IS ONE OF THOSE PLAN YOUR MOVES OR YOU WILL WORK A LOT HARDER AREAS…
OAKLAND IS THE ONLY YARD THAT CAN WORK WITHOUT GETTING PERMISSION FROM THE DISPATCHER FOR CERTAIN MOVES.