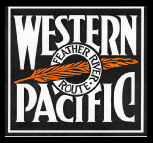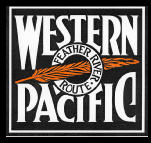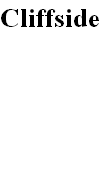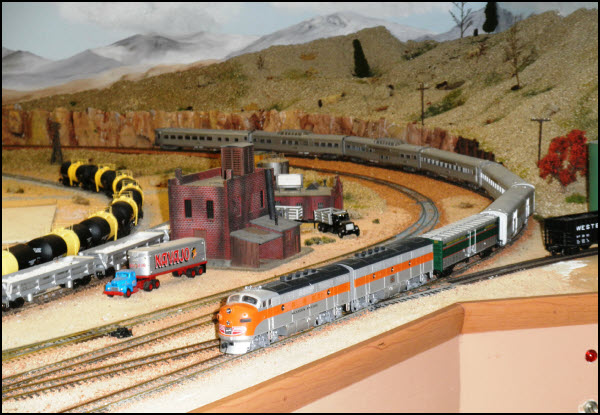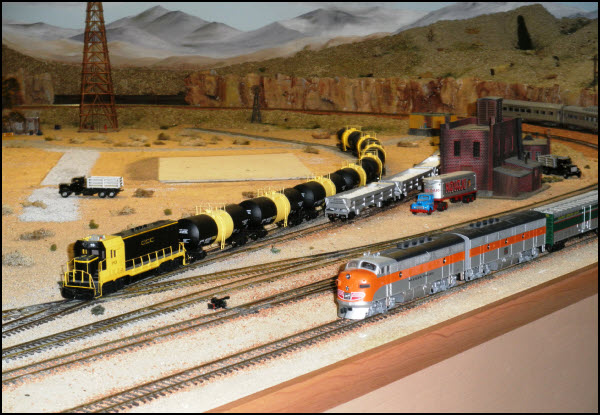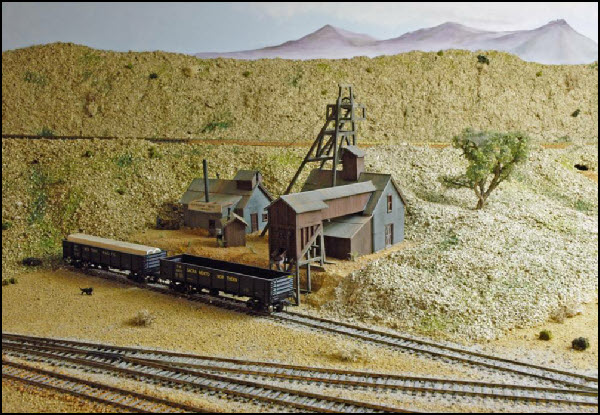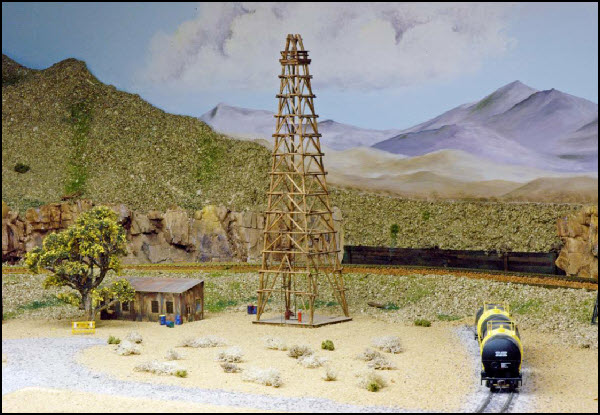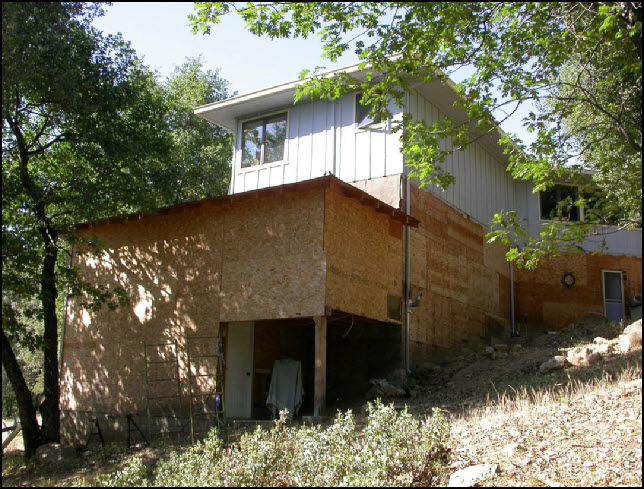 This is the newest area on the railroad.
The tank cars are for a unit train called the Chemical Train. This is a non-waybilled train that drops off cars at all towns in route to Oakland and returns in the afternoon to Salt Lake yard.
The track runs down from Reno Junction to Clifside(WP spelling). There is a siding here and three line side industries. The CZ is eastbound for Salt Lake City.
Clifside Mine supplies materiel to the sand and gravel plant here in Clifside and also to the facility in Thornton, east of Stockton.
The chemical company has a building planned for this site in the future, today they are just working outside under the Nevada sun!