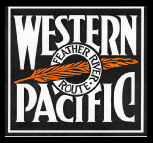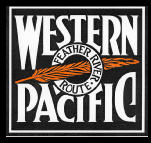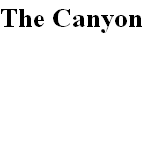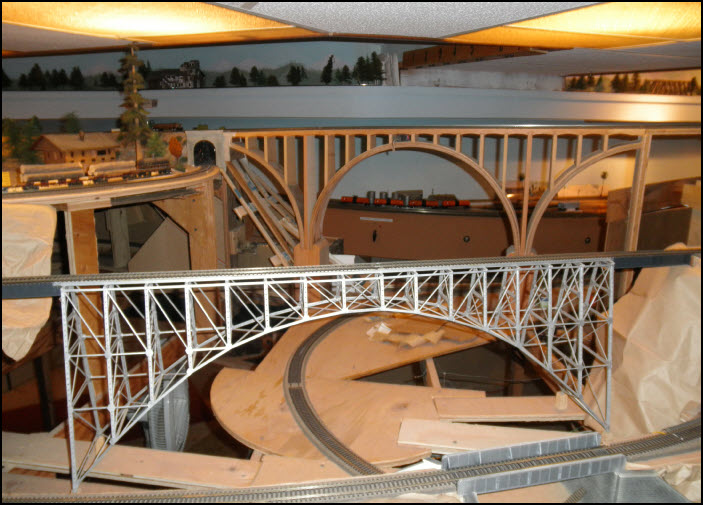 Two of the major bridges in the canyon are the Northfork Bridge (concrete arch) in the background, and the Pulga Bridge (steel arch) in the foreground.
The Western Pacific track was realigned due to the creation of Lake Oroville. This realignment required the construction of the Northfork Bridge. Public access to this bridge is very limited due to it's location.
I built the Pulga Bridge in 1965 from an article in Model Railroader. In actuality this is the highway 70 bridge, but on my WP it is a railroad bridge.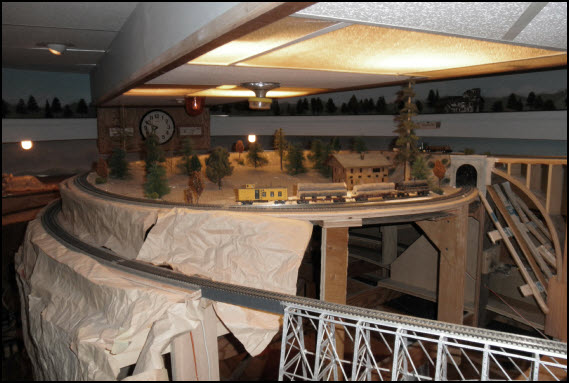 This is the Williams Loop, which the Western Pacific used to gain elevation as the Southern Pacific did crossing the Tehachapi's in Southern California.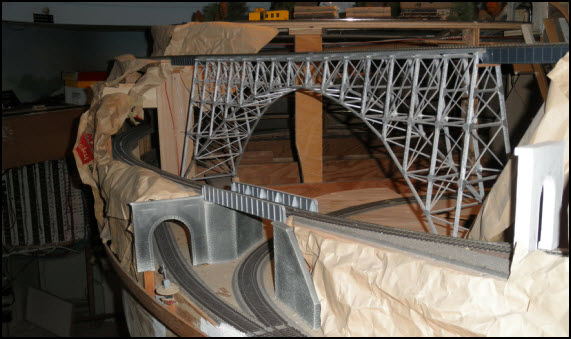 The Pulga Bridge is located on the second level between Oroville and Keddie. The track below with the small girder bridge is the Southern Pacific mainline to Sacramento.
The track below running under the bridge and through the tunnel is the Western Pacific mainline between Stockton and Sacramento.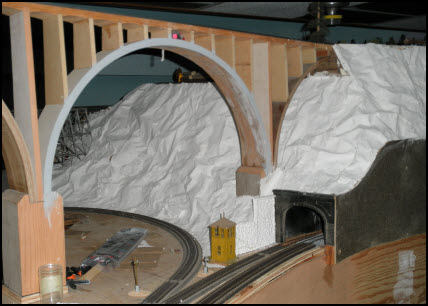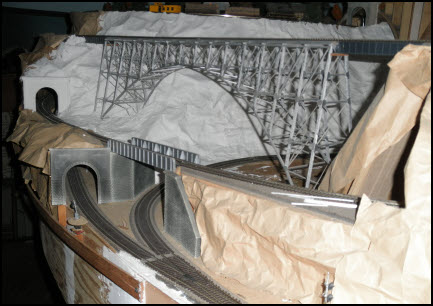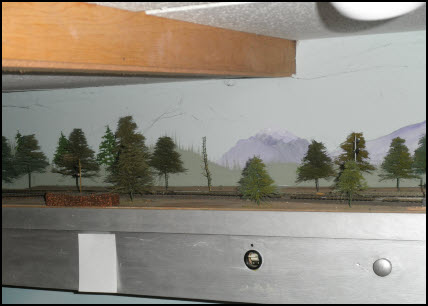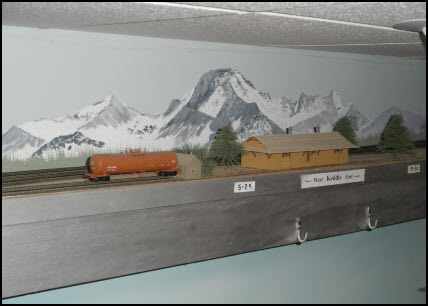 Work begins on the Canyon scenery